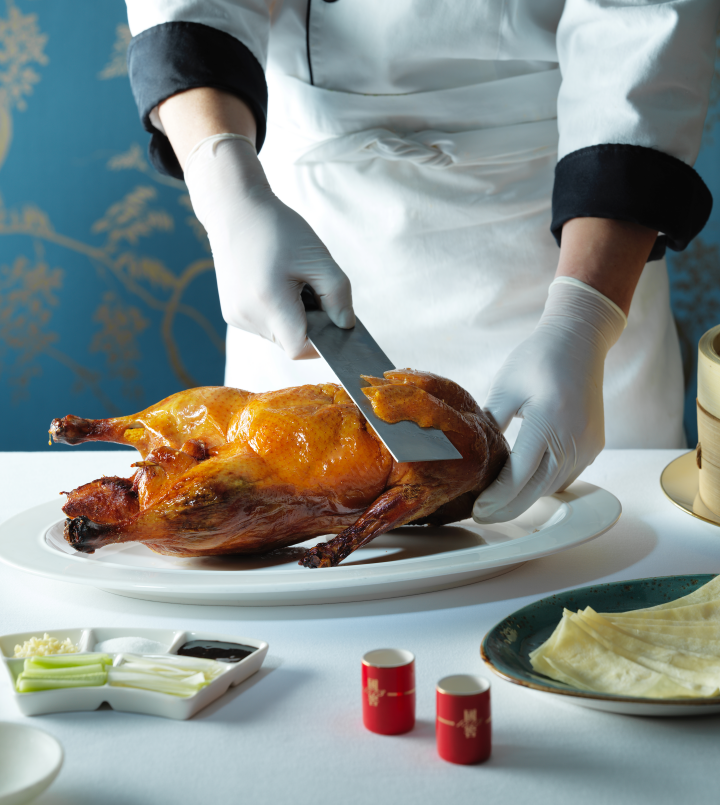 Eloquently prepared by our chef who got his start at the Quanjude, a famous restaurant in Beijing,
each and every duckmust be basted repeatedly with a special marinate and
then slow roasted to give it that crispy exterior yet leave the meat tender.
Take a slice and place it on a freshly-made flour wrap with a little hoisin sauce and scallions and cucumbers,
and you have prepared one of the world's most sought-after delicacies.
---
Period
~ 2023. 12. 31
---
Price
KRW 170,000
Peking duck/whole piece
(tax included, Pre-order required one day in advance)
---
Inquiries
WeiLou 34F 02-559-7620
INFORMATION

All prices are inclusive of 10% service charge 10% tax. No gratuities please.
Food allergies, food intolerance and religious interest We welcome enquiries from customers who wish to know whether any meals contain particular ingredients.
For reservations and inquiries
TEL

Email