MEMBERSHIP
I CHOICE MEMBERSHIP
Experience luxury and elegance at the best price!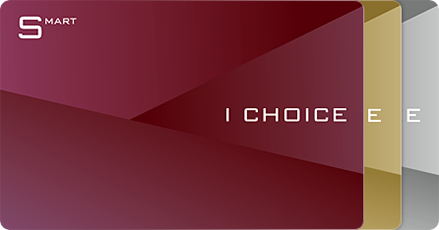 I CHOICE MEMBERSHIP

GRAND COEX
I CHOICE Membership offers discount and exclusive membership benefits at Grand InterContinental Seoul Parnas and InterContinental Seoul COEX.
Join now to get promptly 1 night gift certificate and restaurant voucher, also enjoy discount on rooms and restaurants all year long.
For Foreigners: Member Registration

If you would like to join or inquire about I Choice membership, please contact us and we will kindly guide you. Please email us with your name and contact information. (English speaking only)
For membership inquiries
TEL

+82 2-559-7645
(I CHOICE team, English speaking only)

Email

ichoice@parnas.co.kr
Benefit Highlight
Room Voucher

Restaurant Gift
Certificate

Wine Voucher

Room Discount

Restaurant Discount
Membership Benefits

Room

Discount on Room Rate

15% off on BFR at Grand InterContinental Seoul, 20% off on BFR at InterContinental Seoul COEX
Applicable to all room types

BFR: Best flexible rate based on room occupancy

Food and Beverage

Restaurant

Discount based on the number of diners

Food and Beverage Discount Table

| No. of Diners | Discount Rate |
| --- | --- |
| 1 ~ 2 | 20% |
| 3 ~ 7 | Free for 1 person |
| 8 ~ 19 | Free for 2 person |
| 20 ~ 30 | 10% |

Discount available at Table 34, Wei Lou, Hakone, Grand Kitchen, Sky Lounge, Asian Live, Brasserie.

Discounts on beverages

10% off on whiskey, cognac, and wine in bottles (other types of liquor and beverage excluded)

Discounts at Lobby Lounge, Lobby Bar, Grand Deli

10% off on all orders for food and beverage (unlimited times)

Other Benefits

Partners

IN SPA (2nd FL of InterContinental Seoul COEX)

20% off on spa programs, free parking

Alpensia Resort (Pyeongchang)

10% off on room and restaurant orders

Membership Status

Membership Status
Status
I CHOICE
SMART
I CHOICE
GOLD
I CHOICE
PLATINUM
Annual
Membership
Fee
KRW 420,000
KRW 650,000
KRW 1,000,000
Limit on
Restaurant
Discount
24 times
48 times
Unlimited

Annual membership fee includes taxes and membership is valid for 1 year.

I CHOICE SMART

I CHOICE SMART
Gift
Certificates

1 voucher for Deluxe/Superior Room on weekends
3 discount coupons (40% off on BFR)
3 restaurant gift certificates (KRW 30,000)

Renewal
Benefits
1 buffet voucher for 1 person (weekdays)
New
Membership
Benefit
1 house wine voucher

I CHOICE GOLD

CHOICE GOLD
Gift
Certificates

1 voucher for Club Deluxe/Club Superior Room

3 discount coupons (40% off on BFR)
2 restaurant gift certificates (KRW 50,000)
2 cake vouchers
1 restaurant discount coupon (50%)
1 liquor discount coupon (30%)
1 fitness pass (1-time use)

Renewal
Benefits
1 buffet voucher for 1 person (weekdays) and 1 house wine voucher
New
Membership
Benefit
1 house wine voucher

I CHOICE PLATINUM

I CHOICE PLATINUM
Gift
Certificates

1 voucher for Club Junior Suite/Club Superior Room

4 discount coupons (40% off on BFR)
4 restaurant gift certificates (KRW 50,000)
2 cake vouchers
2 restaurant discount coupon (50%)
1 liquor discount coupon (30%)
2 fitness pass (1-time use)
1 voucher for Ballantines 17-tyear bottle

Renewal
Benefits
2 buffet vouchers for 1 person (weekdays/weekends) and 1 house wine voucher
New
Membership
Benefit
1 house wine voucher

Membership Policy

General

Your I CHOICE membership card is non-transferable and can only be used by you. You may have to identify yourself to receive discount benefits.
I CHOICE discount offers and benefits cannot be used with other discount offers and benefits through gift certificates, membership, partnerships, and credit cards.
Discount benefits may be limited when promotional offers are applied.
The term "Renewal" means re-joining the membership within 1 year from the expiration date, and the membership status will remain the same.
The benefits, privileges, and eligible venues are subject to change.
The terms of use stated on the back of each voucher/gift certificate must be followed.

Food and Beverage

Discount rate does not apply to decimal points. The membership benefit cannot be used on multiple tables at the same time, and parties cannot be divided for discount purposes.
Restaurant discount offers are not available for catering or room service.

Room

To redeem your room voucher or coupon, you have to make reservation at least 30 days in advance specifying your membership number and voucher code. You have to present your room voucher when checking in.
Room discount coupons and vouchers cannot be used on December 24 and 31.
Room vouchers are non-transferrable, and up to 2 rooms can be used for one night. Reservation is required.
Room discounts and discount vouchers are for 2 persons. Charges apply for more than two guests. (Effective: January 1, 2020)

Terms and Conditions

Article 1. Membership is limited to individuals. Corporations are not eligible for membership.
Article 2. Membership cards and vouchers are valid for one year from the date of issue. (No extension allowed after this period.)
Article 3. Membership cards and vouchers can only be used by the holders thereof, and cannot be rented, transferred, or pledged (as collateral) to others.
Article 4. Membership cards cannot be used for credit card purposes.
Article 5. In cases of loss, theft, or damage of the membership card due to member's negligence, the member should immediately notify the Hotel's I CHOICE Team, and the card will be reissued at the Hotel's discretion. (However, reissue fee (KRW 10,000) and member-requested special delivery must be paid for by the recipient.)
Article 6. Vouchers provided by the Hotel to members shall not be reissued, nor be exchanged for cash or goods. Also, under no circumstances will there be extension to the validity (valid period) of any issued vouchers.
Article 7. Membership privileges are not valid for use in conjunction with other privileges, discounts, or promotions.
Article 8. When using the Hotel, a member must present their membership card in order to receive applicable privileges. (A member not carrying their membership card may be asked to present their ID for the purpose of confirming their membership.)
Article 9. Membership can only be canceled within 30 days of the issue date, and a canceled membership card must be returned. However, if the card has been used at least once or has been issued for at least one month, membership cannot be canceled or changed to another type.
Article 10. The Hotel may suspend or deprive a membership if the member:

1. Makes false statements in the membership application;
2. Uses the membership card for unjust purposes; or
3. Violates these Terms of Service;

Article 11. In cases of membership suspension or deprivation, the annual fee already paid will not be refunded.
Article 12. If necessary, the Hotel may make changes, additions, or cancelations to membership card operations and membership privileges through prior or subsequent notices. Also, in cases of unilateral change of affiliation terms or discontinuation of business by affiliated partners, act of God, rapid changes or crisis in the Hotel's management, or any other comparable circumstances, the Hotel may make changes, additions, or cancelations to membership card operations and membership privileges.
Dec, Jan, Feb, Jul, Aug

Can be used on any weekdays/weekends without restriction
(excl. Dec. 24 and 31)

Mar - Jun, Sep - Nov

Can only be used on Friday and weekends/holidays